The tutorial helps you to convert MBXO to PST file format using Mail Passport Lite.
Follow the steps below:
Launch & Select "MBOX (*.mbox) Files" from Welcome Screen. Click on "Next".
Click on "Browse" to locate a folder containing MBOX files. 
Select a folder containing MBOX files, then click on "Select Folder".

Then Click on "Next". 
It will display the list of MBOX files, Click on "Next".

If you are using Trial Version, the message will display. Click "OK".

Next screen ask you to give a name for the PST file and click on "Save". 
Immediately the conversion process will start. 
After successfully completion of the task, you can see the below screen.

Locate: Click on "Locate" to get your converted PST file.
Open: Click on "Open"to see the detailed report of your conversion.
Start Again: Click on "Start Again" for another conversion.
Finish: If you are done with your mbox to pst conversion, click on "Finish".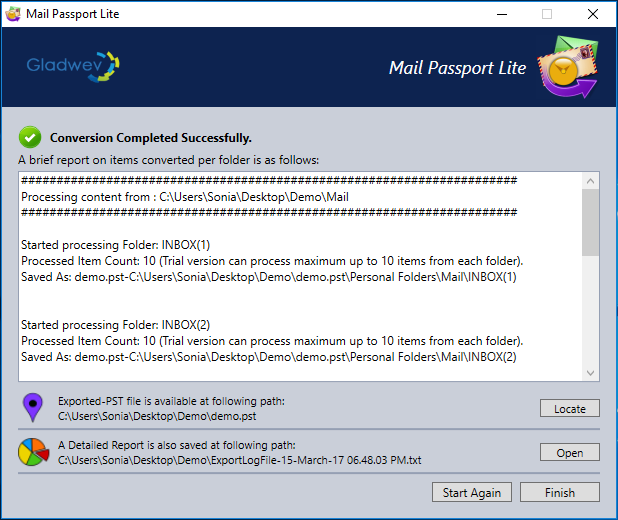 That's all.